What's New With Kimberbell??
Kimberbell Jumpstitch
Purchase, download, and stitch a Kimberbell Jumpstitch design today! Available in all machine embroidery formats, Jumpstitch designs include full-color, step-by-step instructions. Find coordinating products and embellishments at your favorite quilt shop!
Click on the image below to view all Kimberbell Jumpstitch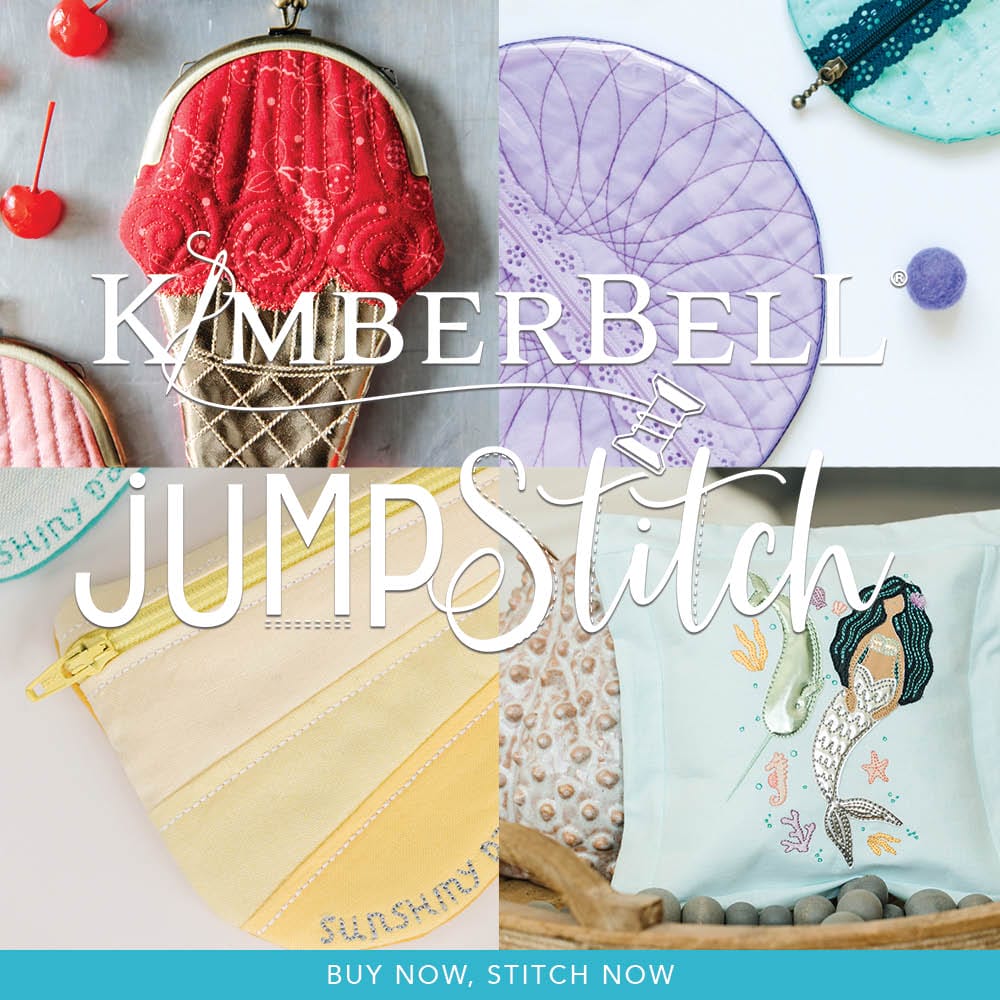 Background Quilting
Quilting in-the-hoop has never been easier or more fun! With stitch designs that complement every Kimberbell project, the background quilting comes in 14 sizes for non-directional designs. Directional designs come with 14 sizes in 2 different directions, horizontal and vertical, for a total of 28 design files– all in one download. The quilting designs work seamlessly with Kimberbell's Orange Pop Rulers, Featured Quilts, Bench Pillows, and more. Specially digitized to eliminate batting in the seams, our detailed instructions will show how!
Click on the image below to view all Kimberbell Background Quilting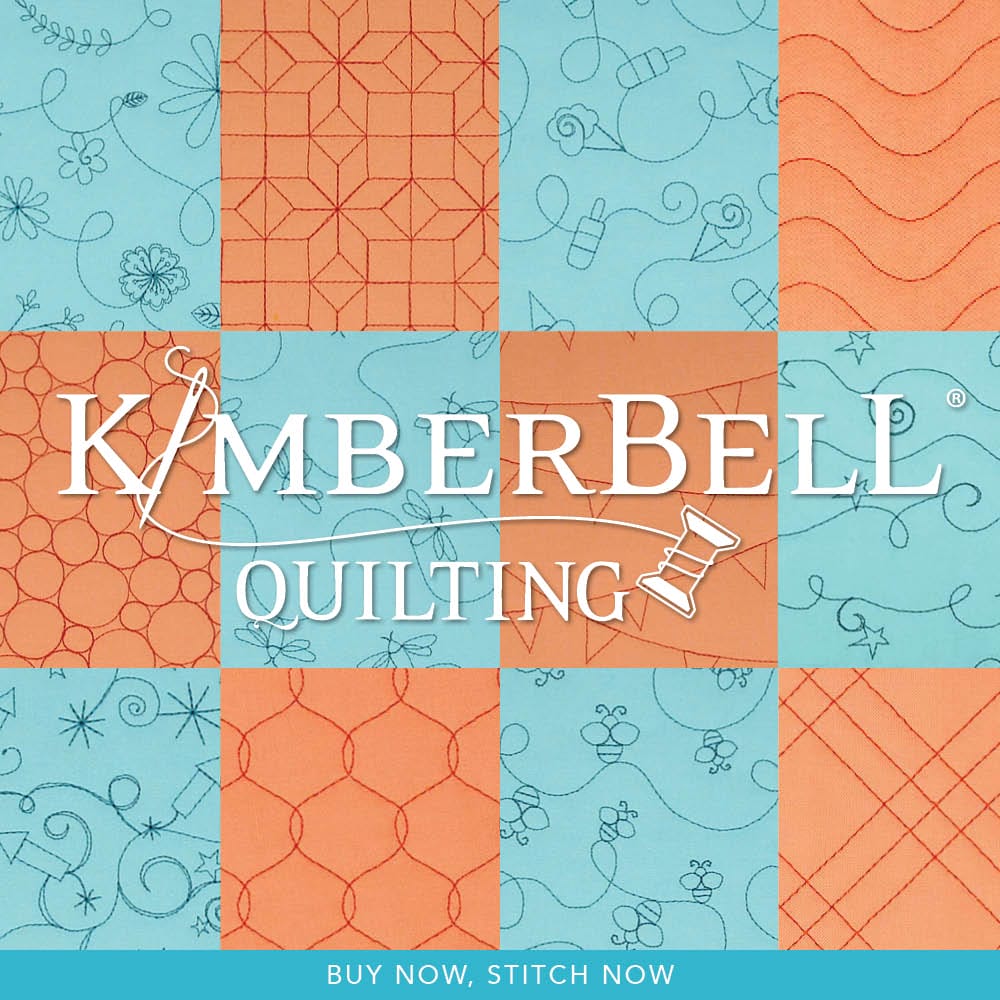 Kimberbell Vault
Enjoy classic designs from the Kimberbell Vault! We're bringing select embroidery designs and sewing patterns out of retirement, along with their original instructions. Purchase, download, and create fan favorites today! (And be sure to check the Vault often for new additions…)
Click on the image below to view Kimberbell's Vault