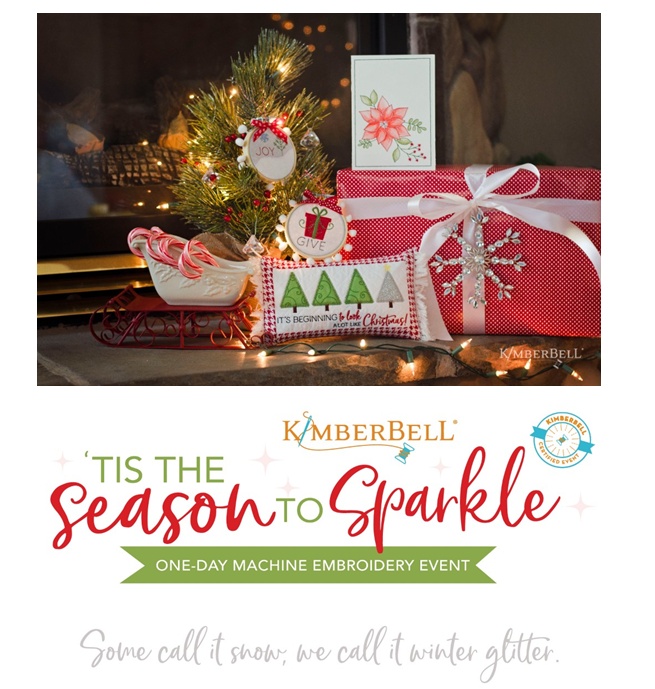 In this event, customers will finish four projects including two Christmas ornaments, a watercolor card, and quilted decorative pillow.
The event project kit is filled to the zipper with Kimberbell fabric, three colors of applique glitter, plus Kimberbellishments, including bamboo hoops for ornaments, watercolor pencils with blending brush, and the pillow form!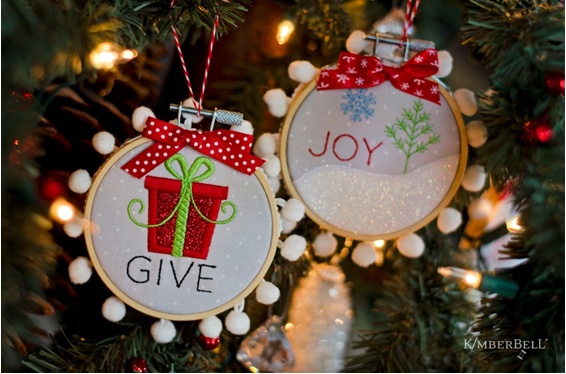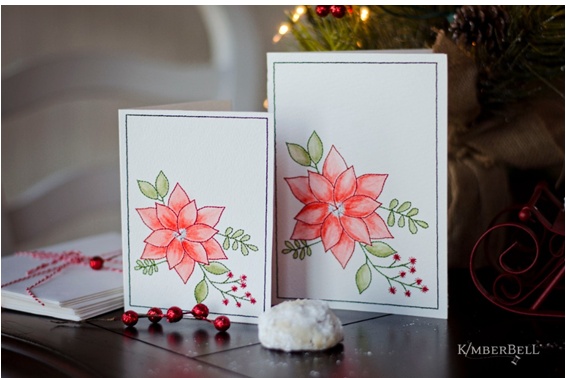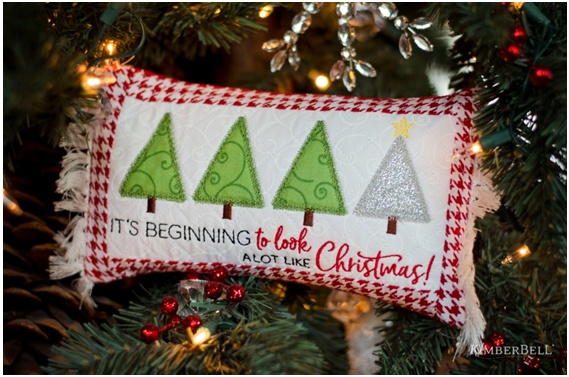 Who: This class is open to everyone no matter what your experience or skill level.
What: This is an all-inclusive workshop. We provide ALL supplies (including an embroidery machine). Sorry, but you cannot specify what type or brand of machine you want :-(
When: The workshop runs from 10:00 AM until 4:00 PM with a break for lunch (provided). This is a 1-Day workshop but you have 5 different days to choose from. Choose wisely.
Where: It is HERE IN THE STORE!!!
Why: Because we really love to have lots of fun (particularly with Kimberbell)
Etc.: If you register before October 29th there is a $20 discount (your cost will be $99). If you register after that the cost is $119. There will be no refunds or credits given if you cancel within 7 days of the day you are supposed to be attending.