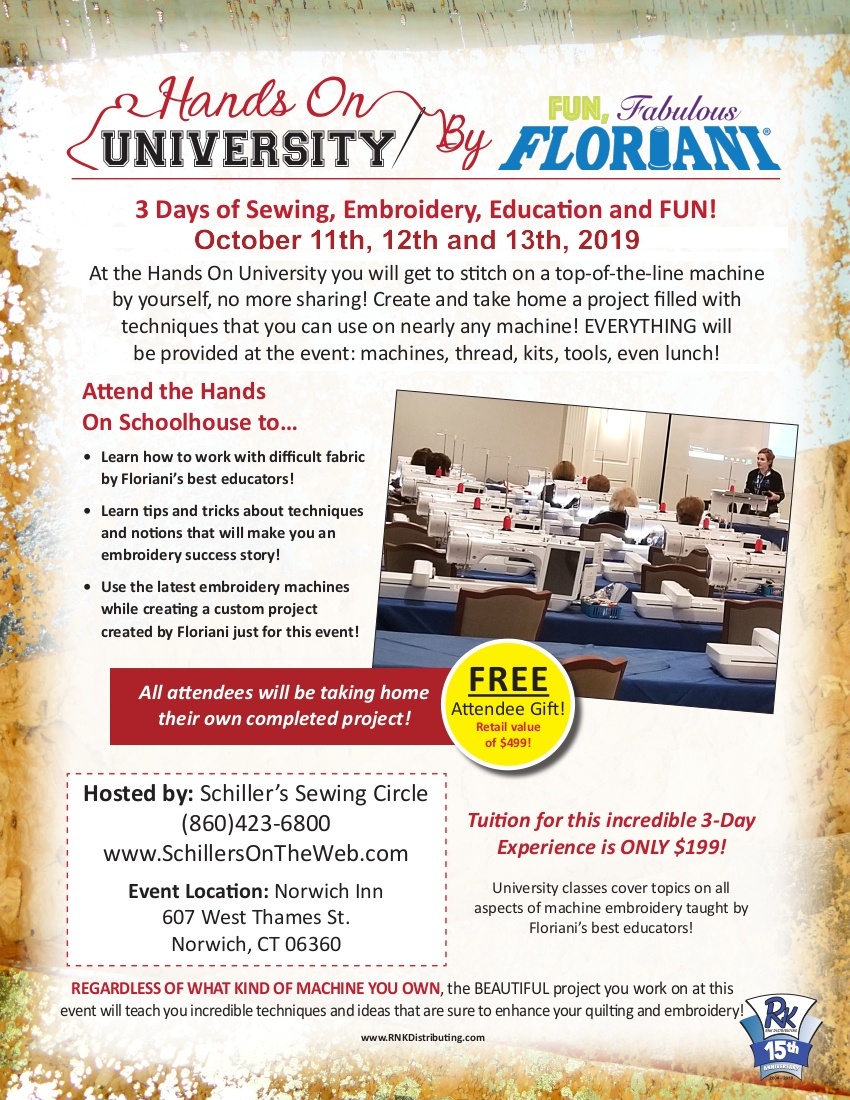 This is just the beginning of telling you what this event will be...much more to follow!! We just wanted to give everyone a spot to register.
Last year's Floriani University was an incredible event. We (hopefully) will make this year's event even better (somehow). With the Best Sewing Machines, the Best Educators and the Best Location (the Norwich Inn and Spa) so come join us for three days of incredible education, fun, and (it is at a spa) relaxation. Your registration (Early bird registration before September 1st is $199 for all three days, after that it is $229) will include everything from machines (you will be using the absolute latest and greatest embroidery sewing machine from Brother), classes, the best educators from Floriani and Brother, food, exciting NEW projects, more food, and so much more. If you want to stay overnight to maximize your enjoyment the Spa will have plenty of rooms available at reduced rates.
We will keep posting more details as they become available. Register early (we sold out last year).