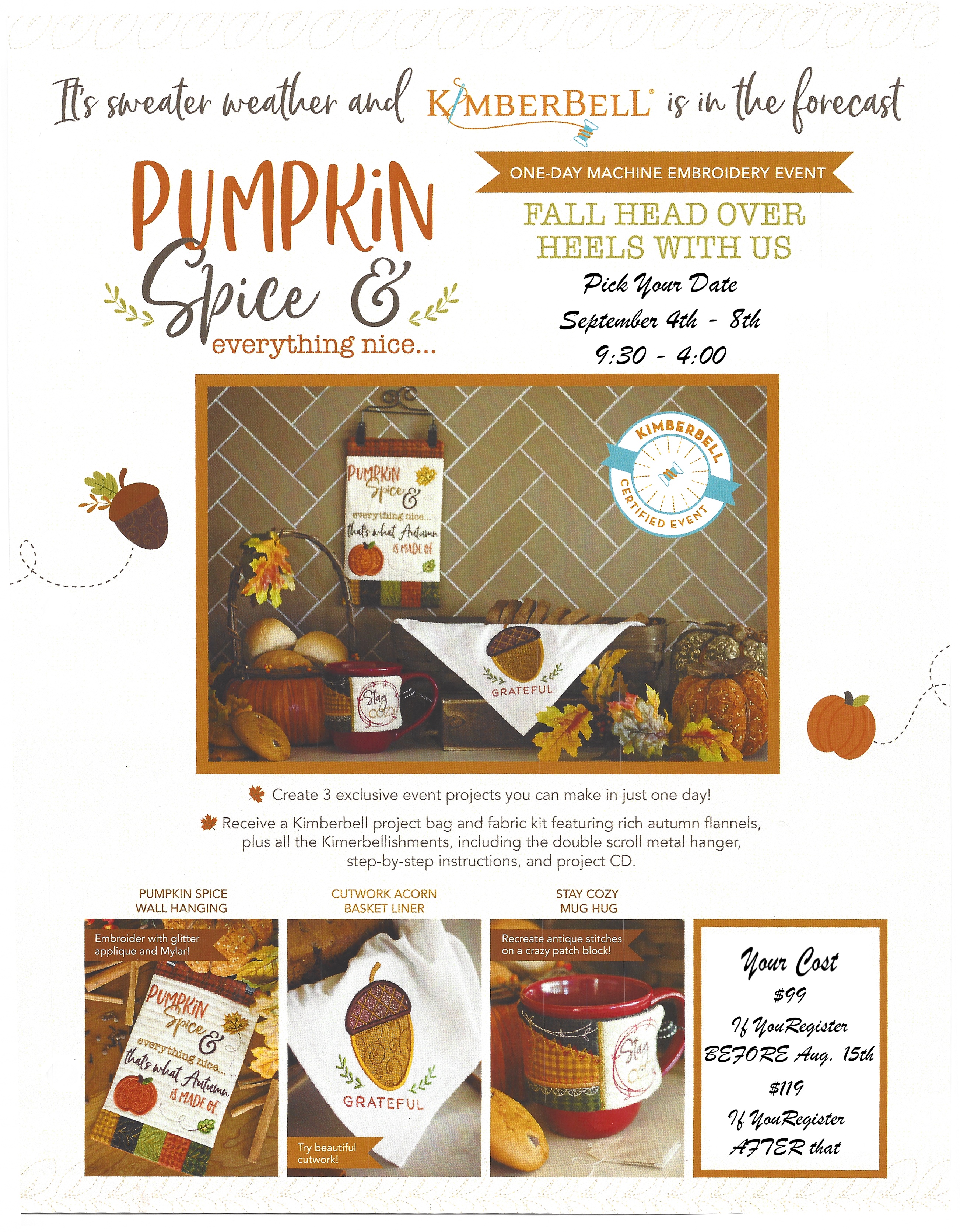 Who: This class is open to everyone no matter what your experience or skill level.
What: This is an all-inclusive workshop. We provide ALL supplies (including an embroidery machine). Sorry, but you cannot specify what type or brand of machine you want :-(
When: The workshop runs from 10:00 AM until 4:00 PM with a break for lunch (provided). This is a 1-Day workshop but you have 5 different days to choose from. Choose wisely.
Where: It is HERE IN THE STORE!!!
Why: Because we really love to have lots of fun (particularly with Kimberbell)
Etc.: If you register before August 15th there is a $20 discount (your cost will be $99). If you register after that the cost is $119. There will be no refunds or credits given if you cancel within 7 days of the day you are supposed to be attending.